Our Goats

Lady Maybelle Chevre, Caroline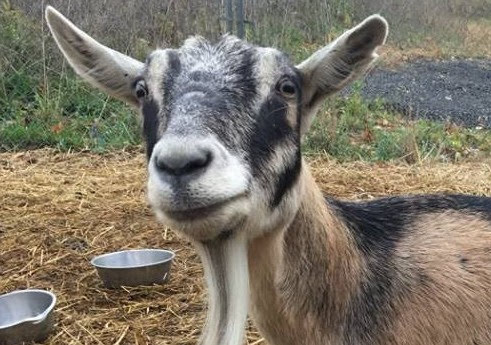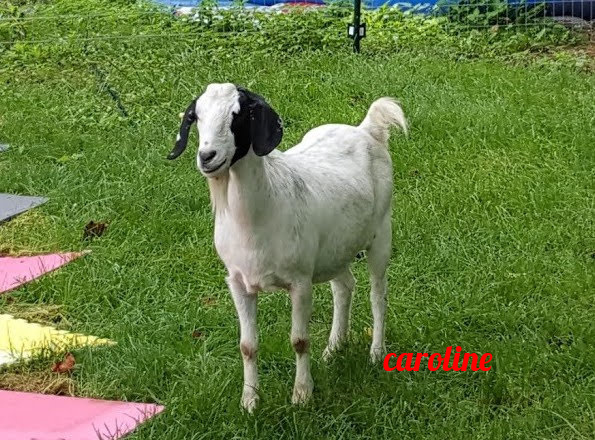 Goats! You need to get some goats! Goats are far better at clearing brush than man & machine! Here in NJ I help farmers connect with homeowners to rent the farmer's goats for a week at a time during the spring, summer, and fall. There are many reasons to use goats to clear brush: no chemicals, no heavy machinery, no noise pollution, goats fertilize as they go, goats are environmentally friendly, goats can get to places heavy machinery can't get to (they are excellent climbers). Plus, goats are way cuter than machinery! I have a website under construction www.sendinthegoats.com (under construction). Renting out their goats helps the farmers reduce their need to purchasing feed while the goats are out "working". There are no worries about zoning or having 'livestock" on the property because the goats are acting as "independent contractors"! They stay overnight until their "contract" is over and then they move on to their next client. Great for Announcements!
Click to edit. Here's a spot for you to share a special message such as a promotion or announcement like a new product launch. Use this area as the opportunity to turn your visitors into customers. "Click to edit. Insert a customer recommendation, a client thank you note, or a quote you find inspirational to your business. Show visitors you are a reliable company, and add a little personality to your website."
Customer Name